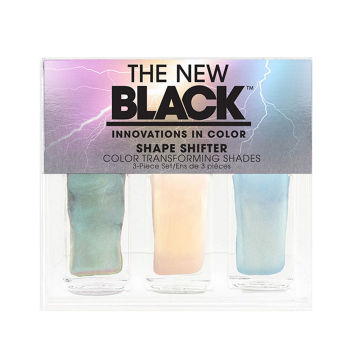 Halloween is not only about ghosts, vamps and werewolves, Shape Shifters are a staple for the pagan season as well. Which is why I am happy to introduce you to
Shape Shifters: Color Transforming Shades
. These innovative nail polishes transforms any polish into something new. The
New Black's Shape Shifter Color Transforming Shades
takes your existing nail polish color and gives it new life with one stroke. Worn alone, these shades are beautiful, delicate opalescent glazes with a hint of color; layer them over any another color it transforms and shifts it to a fantasy color blend.
The set of these three wizard-like colors:
Violet Opal Transformer, Blue Opal Transformer, and Golden Opal Transformer
is available for only $14.00. It looks like they are sold out, so try another their amazing
Foiled Again Random Cut Gold Leaf Polish
.